Dalmore is the ideal environment to learn new things. We've got a dedicated training room with excellent audio-visual equipment, plenty of outdoor space, and a commitment to quality, high value education.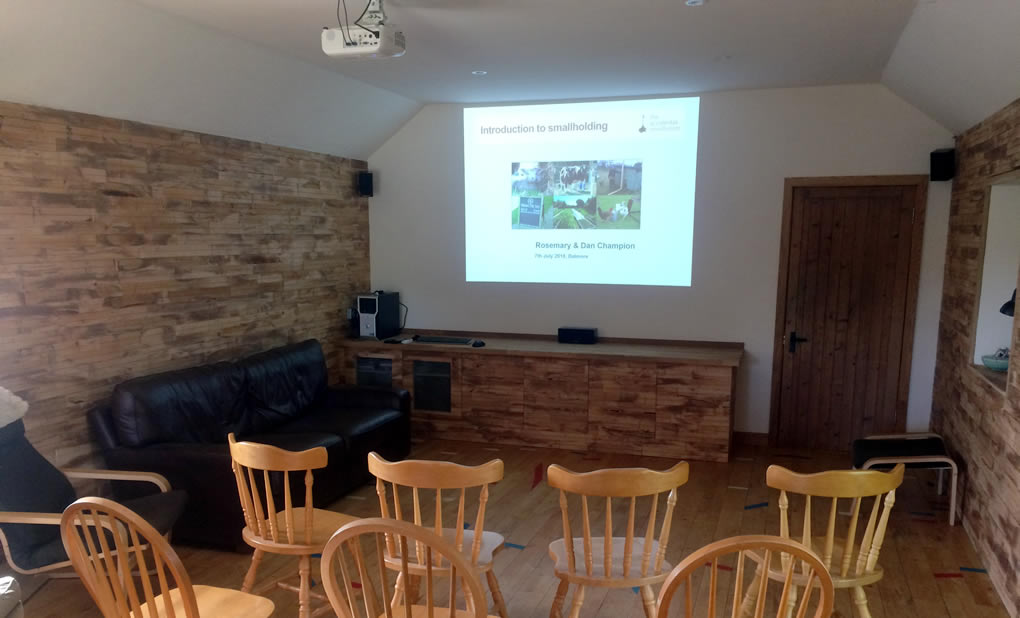 Our courses and workshops cover smallholding and small-scale farming, rural skills, crafts, and business topics.
As well as delivering courses ourselves, some of the courses are run by invited tutors.
To receive notification of new courses on offer please sign-up to our mailing list.
All courses include refreshments – full-day courses include lunch – prepared using Dalmore produce, home-baked bread and cakes, and home-made drinks.
Current courses